It's natural to be daunted at the idea of selling your home, although once you know what to expect, it becomes much more manageable. For those getting ready to list their Town and Country homes, follow this ultimate guide for a smooth process. But first, here's what you need to know as a seller entering the local real estate market.
Town and Country is about 16 miles from Downtown St. Louis and benefits from amenities that buyers love, like great shops, restaurants, parks and other green spaces, residential neighborhoods, and other outdoor perks. Currently, Town and Country is a
seller's market
, which is visible in increasing median list prices and relatively low average days on the market. With this in mind, here's how to sell your property in Town and Country.
Decide if you're ready to sell
The first step to take before listing your Town and Country home is to decide if you're ready to sell. Reflect on if you're prepared to leave the perks and location of your current home, if now is the best time to move with your current job schedule or your child's school year, and any other obligations you have to friends or family.
Consider timing in terms of the real estate market. As a seller, it's best to list in a seller's market such as Town and Country. In general,
St. Louis
is slowly shifting toward buyers' favor, which is visible in increasing inventory. However, median sales prices continue to increase, and new listings continue to decrease. Sellers on the fence about listing may want to do so sooner rather than later when market conditions are still in your favor.
Work with an agent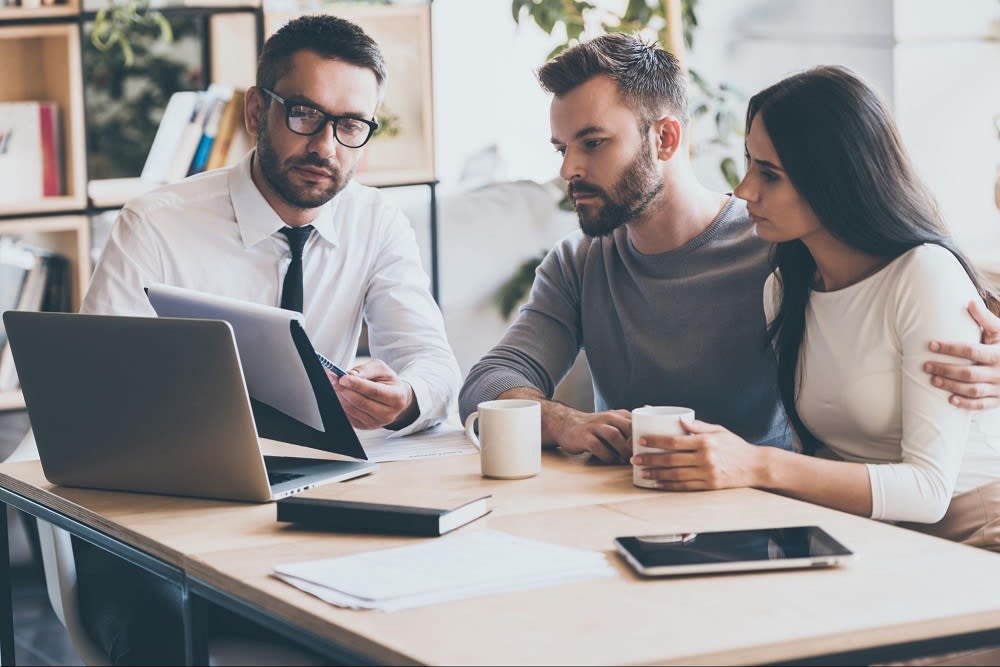 Photo courtesy of Shutterstock
When selling your home, working with a
well-experienced agent
can be a major asset to the process. An agent provides several services, such as advising you on how to prepare your home for the market, when to list, and how to price your home based on current market trends. They'll also maintain clear communication with you about the marketing process, negotiations with buyers, and closing steps.
An agent will have connections to buyers' agents and will use these connections to seek out interested and qualified buyers in the area. They'll schedule home showings and will help you sort through the offers you receive from buyers. They'll also have connections to home contractors, professional photographers, home appraisers, and other professionals you may need to prepare your home for a sale.
Prepare your home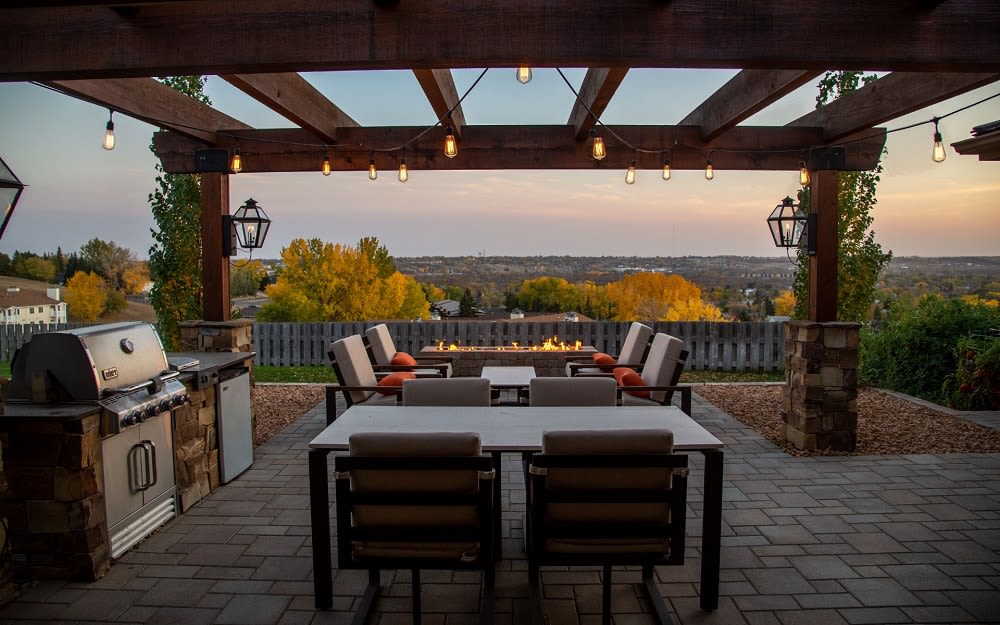 Photo courtesy of Unsplash
After partnering with an agent, start preparing your home to sell. An agent can help you
spot repairs
you may need to make to ensure a smooth sale, while ordering a pre-listing inspection can be another valuable step in uncovering problems with your property. Making upgrades to
Town and Country luxury homes
can also increase buyer interest. Take advantage of the area's great natural views by creating outdoor spaces like decks, front porches, or outdoor kitchens. Make sure they have coverings so that buyers can use these spaces during the city's rainy season.
When major projects are done, focus on cleaning and decluttering your home. A messy home doesn't make a good first impression with buyers, so either hire professional cleaners or thoroughly clean the property yourself. Then, declutter your home by sorting through belongings you no longer want or need. Organize areas like closets and cabinets, and if rooms or storage spaces are looking cramped, rent out a storage unit to keep belongings safe and out of the way.
Lastly, stage your home. Home staging can significantly impact a buyer's interest in a property since it primes the home's interior and exterior for buyers to better imagine how they may live in it. To appeal to the highest number of buyers, take down family photos, replace loud decorations with neutral and natural décor, and keep spaces clean. For properties in
spacious neighborhoods
like Clarkson Valley and Chesterfield, be sure to maintain your front yard's landscaping for a good first impression.
Market your property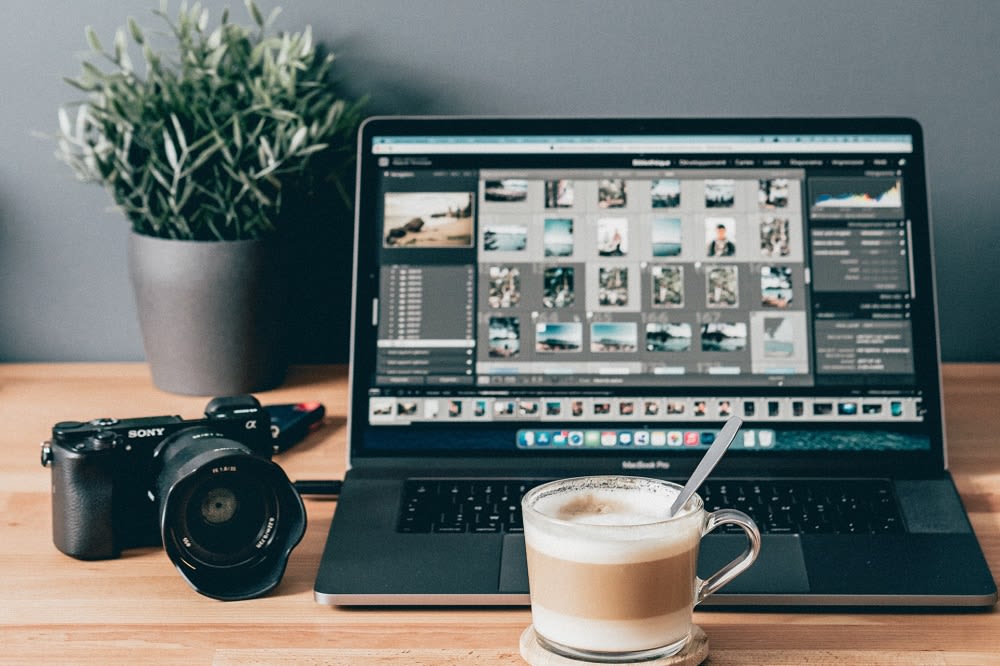 Photo courtesy of Unsplash
When your Town and Country home is prepared, work with your agent to market your property. Professional photos are a must since
89% of buyers
find pictures very useful in their online search. Many buyers start their home searches online, so having photos showcasing every room and the home's exterior are essential to selling your property.
Also, create a thorough listing description that includes your property's features and the perks surrounding the area. For
homes in Town and Country
, you may include your home's convenient location near outdoor recreation spots like Edgar M. Queeny County Park, nearby schools that are great for children of all ages, and the popular Bellerive Country Club. Alongside online marketing, an agent will handle in-person marketing by scheduling home showings with buyers.
Negotiate and close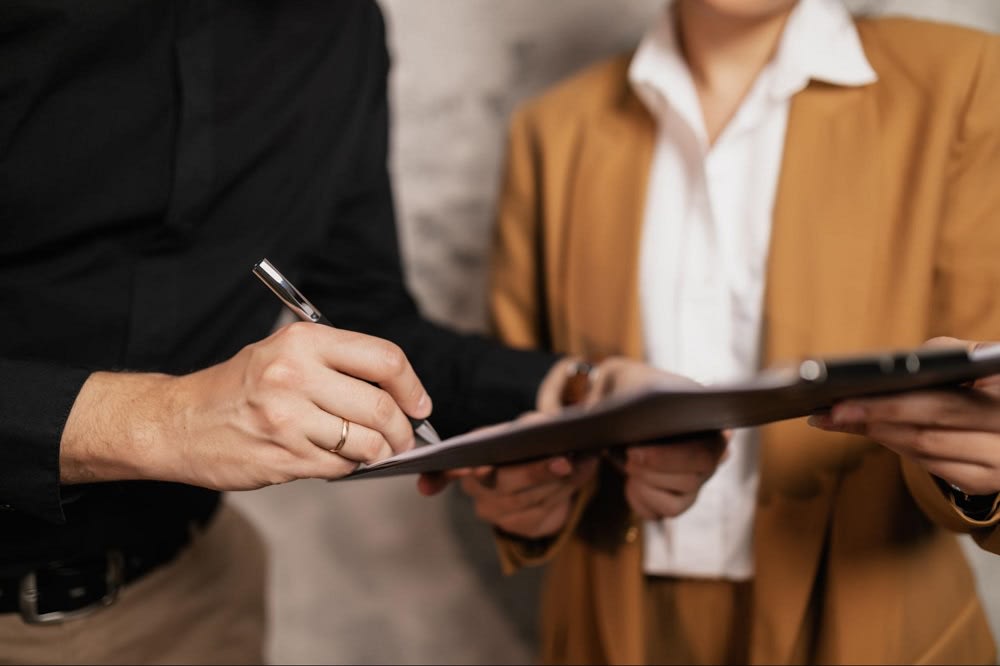 Photo courtesy of Pexels

As marketing efforts begin to take effect, buyers will start to make offers on your home. Be ready to negotiate with buyers and know what you are and aren't willing to compromise on. Your agent will help you keep your main goals in focus while providing solutions that both sides find beneficial. As a seller, you can either accept the offer as is, counteroffer with adjustments made to contingencies, closing dates, or the home's price, or reject the offer.

When you've come to an agreement with a buyer, take steps to close the offer. A buyer is likely to have contingencies related to the home inspection, and if any problems arise, you may need to renegotiate terms with the buyer. Then, complete steps like the home appraisal, a final walkthrough, and signing official documents.
Ready to sell your home?
Selling a home is a long process involving several different steps, but with this ultimate selling guide, you're better prepared to list your property. When you're ready to sell your Town and Country home, contact experienced local agent
Dillon Gray LeFan
to guide you through the process.

*Header photo courtesy of Dillon Gray LeFan